LEAP! - How to be more you and find a career you love!
You can buy LEAP! in paperback, hardback and ebook version here:
Click here to buy
Or listen to LEAP! here: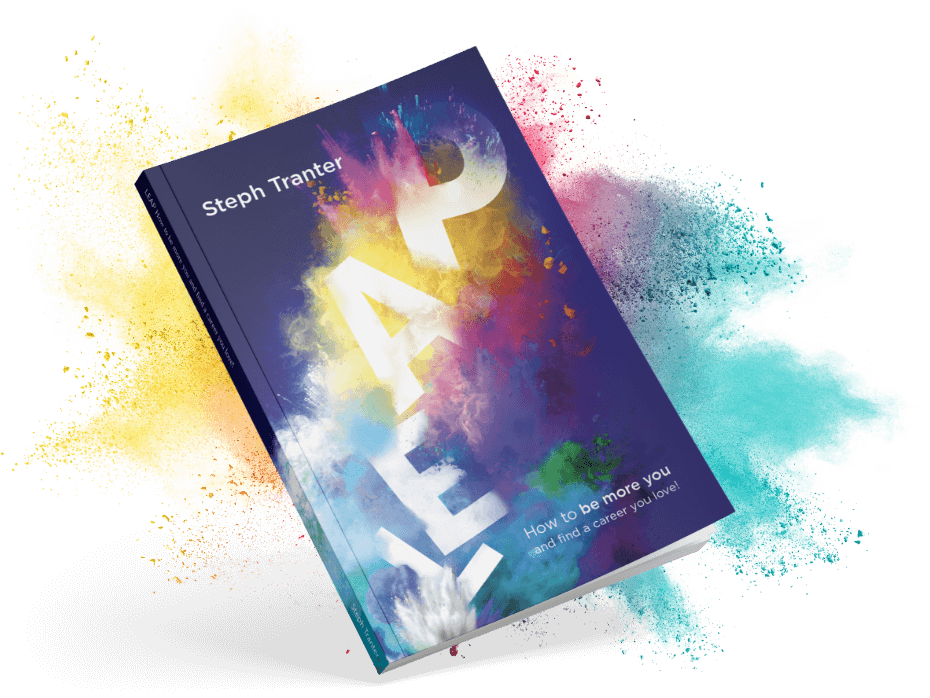 What you'll be getting from LEAP!:
LEAP! offers a combination of science-based insights and practical tools to help people who are stuck in their careers to gain clarity and confidence on where to go next.
Hybrid Executive Coach Steph Tranter, offers an approach in this book that merges the worlds of corporate coaching and personal therapy to help you to take a leap into a role, company, or way of working that is more aligned to your natural strengths and personal values.
In this book you will find practical tools and techniques that will enable you to get clear on who you are and what you love to do, as well as overcome the barriers that are stopping you take a leap.